As some of you might know, I went to Austria and Germany this past December. I thought I'd share a bit about that adventure here. As I am writing, I realize that this trip was so rich, I will tell you about it over several posts – like a Mini-Series.
Even though I was born and raised in southern Germany, I had never been to Vienna. What a city! I can't even begin to do it justice here.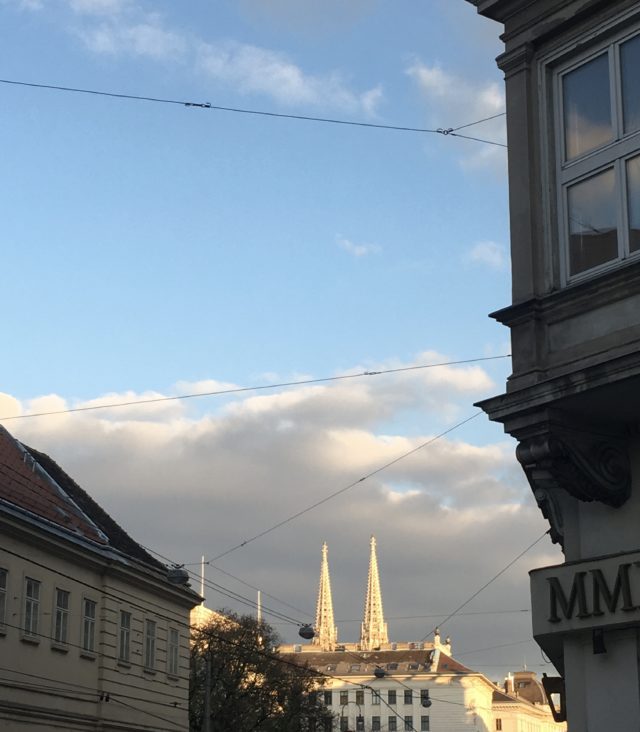 We were extremely lucky to be hosted by dear friends in the heart of Vienna. They took us around everywhere, and offered the most delightful experiences.
You'd think that the famous Viennese Christmas markets would have been a target for a visit. Yet, we noticed that our hosts deliberately walked big circles around each and every one of them. Stirred by memories of Christmas Markets of my childhood, I finally asked to visit a specific small one (recommended by Janet, of Viennese background, who sells apples at our local Farmer's Market): Spittleberg.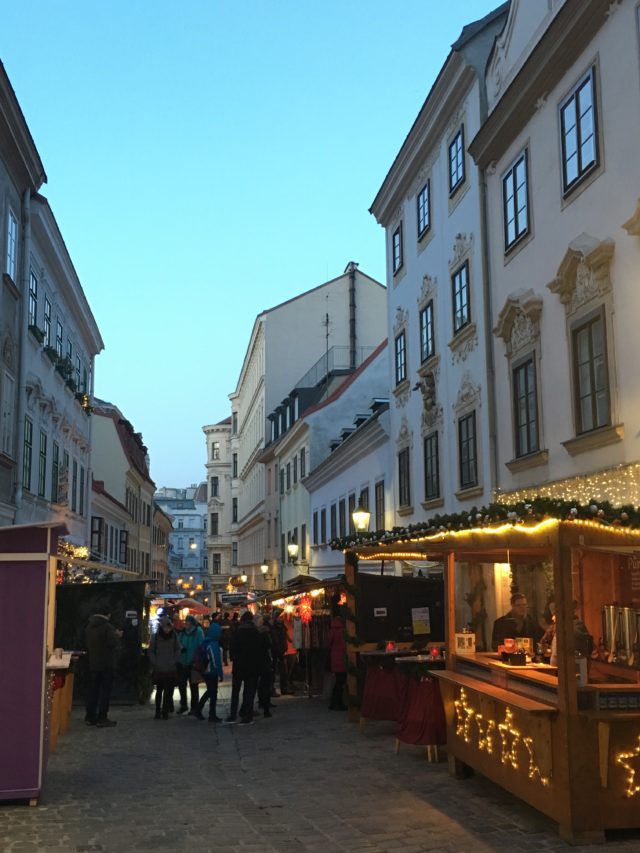 But what I found was much changed from the markets of my own childhood: sadly commercialized, and not a single 'artisanal' offering was actually locally made. Most of them carried imported mass produced items. A sad sign of the times.
One day, we hiked through the wintery vineyards on the outskirts of Vienna.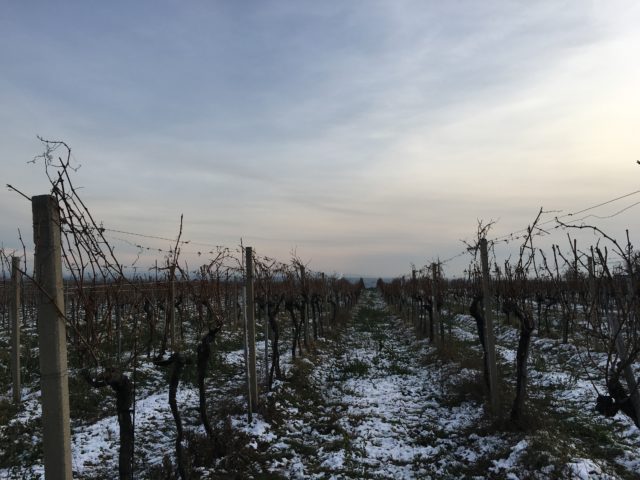 From here, we could see the Danube. Our host explained the importance of this river to the history of Vienna.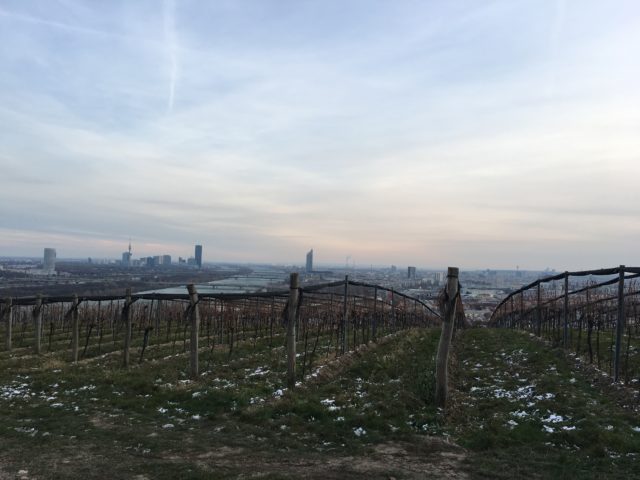 Our host, Martina, has her roots here: she was baptized in the church on the hill: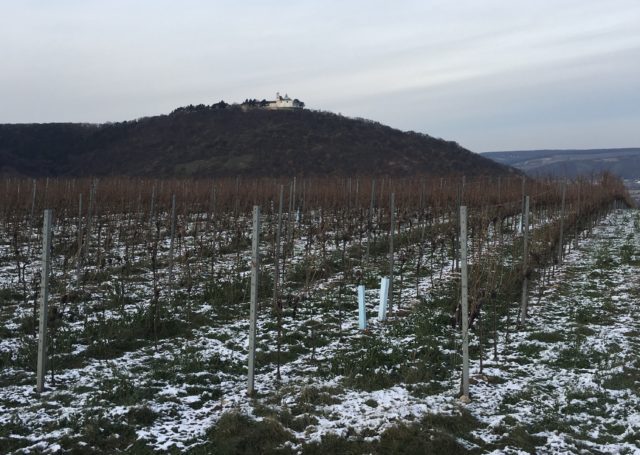 One thing worth mentioning about our Vienna visit: we had been there a week before we realized that our hosts owned a car. They were so used to going everywhere on foot and/or by public transit, the car did not appear until a week into our visit. A very interesting fact, culturally speaking, don't you think?
That's it for now. I'll tell you more soon! I'll cover these topics:
     Part Two: Gallery Visits
     Part Three: Churches
     Part Four: Eating Culture
     Part Five: Kyudo, and an Unforgettable Gift
     Part Six: Germany