I would say when the stone merchant comes to town, it's a lot like shopping in Paris: the options are endless and the sky is the limit, except for a small hindrance called reason. Hence, it is always delightful and painful, at the same time.
I was lucky to be one of the first stops for the gem merchants in Halifax this time, and thus had excellent choice. I found such gems, literally !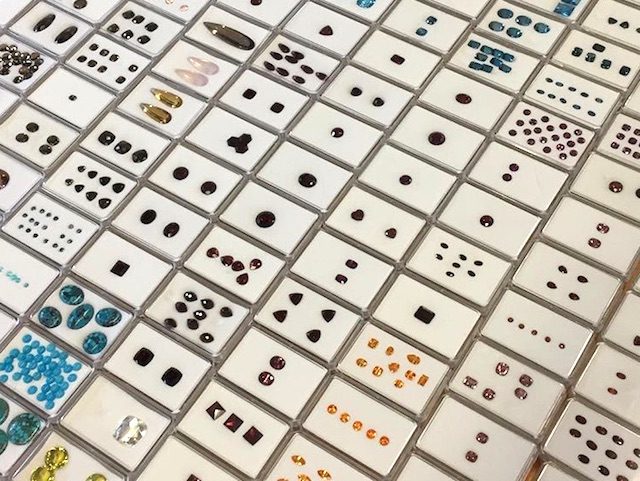 One thing I chose this time were some more birthstones, to create custom family rings, or to celebrate birthdays and milestones. Here is a snapshot of some of my favourites:
Emerald, along with diamond, ruby, and sapphire, has always been one of the most treasured precious stones. Emerald is a variety of the beryl species whose vibrant green colour is due to trace amounts of the chemical element chromium (and sometimes vanadium).
While I don't generally recommend emerald for rings, because it can be fragile, I get so many requests that I decided to buy a few stones. So if you have always thought if having a Onefooter ring with an emerald in it – this is your time!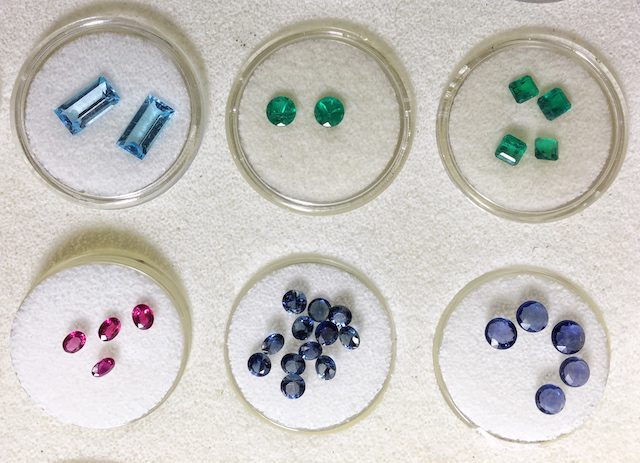 Sapphire is a variety of the corundum gem species. All corundum have the same chemical composition and crystal structure, while trace amounts of different chemical elements are responsible for the various colours of the different varieties.  Sapphire, when blue, is coloured by small amounts of iron, or a combination of iron and titanium. These elements absorb portions of the visible light spectrum producing the blue colour we perceive.
Sapphires are amongst the few precious gems that possess all the necessary qualities making them ideal for use in jewellery, which is why I love using them (and their great variety of natural colours!).
Finally, Spinels are among my new favourites. Good news for August birthdays – spinel has just been added as birthstone for August, alongside peridot! The rarest and most desirable spinel gemstones are vivid ruby-like red. Check these out, I fell in love with them on the spot: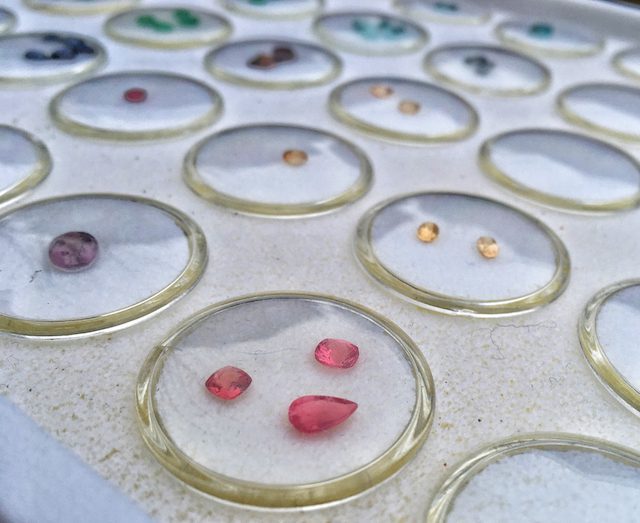 Stay tuned to my social media to see the rings as I finished them with some of these new stones, or see the the ones I currently have in stock ici .