I just finished two outdoor summer art markets: first in Halifax, then in Vancouver, British Columbia, returning today from the West Coast.  As much as I enjoy making things in my studio, it is always such a delight to bring my work in front of real life people. The jewellery I create is meant to adorn bodies, and it is meant to bring delight to the wearer. And so it is always wonderful to explain the processes of head and hand, which are involved in the making of my pieces.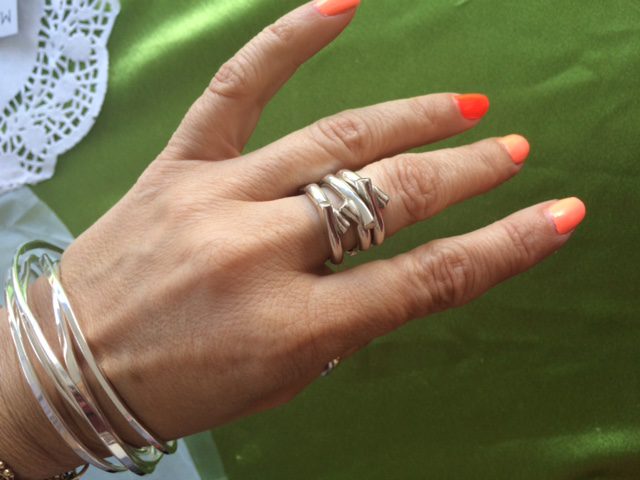 This year, I again had some wonderful encounters during the summer shows.
In Halifax, I met Pati, who was visiting from the US, and who fell head over heels in love with this one footer ring with Aquamarine. And how delightful to speak to Vivian, whose adult children Luca and Julia are about to part ways for the first time, going to colleges away from each other. Vivian wanted to keep her children connected by way of each one having a Onefooter ring. I love such stories!
In Vancouver, I had another good couple of tales: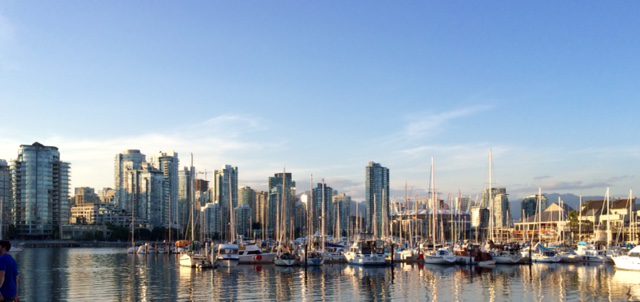 There was another head-over-heels for an Aquamarine set in 18k yellow gold, when Kathy put it on her finger. Luckily, I had that second one!
Steve and his wife looked for a long time, and wanted to know every detail behind the design and making of the Onefooter series. Their favourite line was "the ring is forged in various directions, just like life pushes and pulls you". I was delighted when they chose this design to celebrate their 25th(!) wedding anniversary! Steve was sure to document ever detail of this decision and purchase, and said it was surely to be found under the hashtag #25thAnniversary (or is it #TwentyfifthAnniversary ?). Let me know if you find anything!
Here they are, practising for the actual celebration a few weeks out.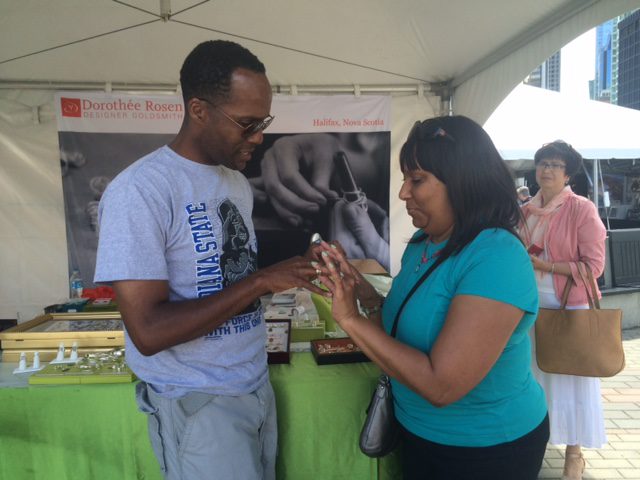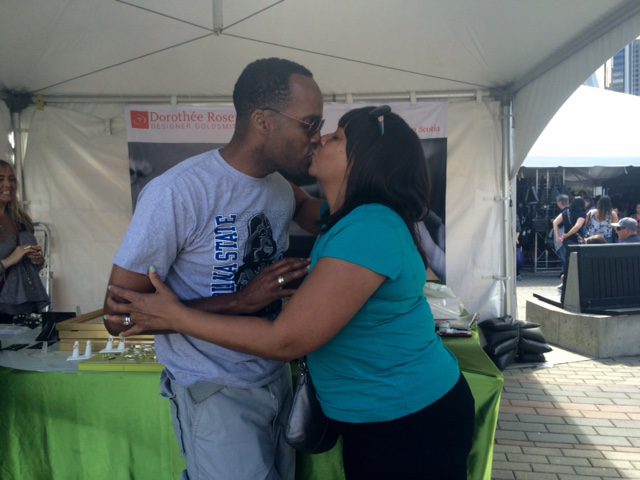 Alexandra from London was a complete hoot when she purchased this ring, encouraged by her her two teenage daughters and her brother Edward, who pointed out the very favourable exchange rate.  It was almost difficult to let go of this one, one of my most beloved creations of this last phase: a Onefooter ring in 18k yellow gold, set with this brilliantly gorgeous burgundy sapphire. "Happy 21st anniversary, dahhhling me!" she exclaimed, beaming as she admired the ring on her own hand.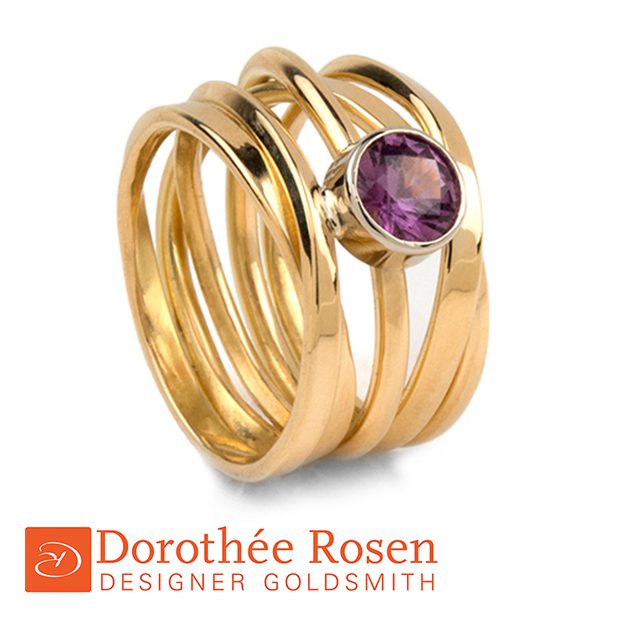 I love love love making people happy. And I love that I get to make things with my hands that do just that!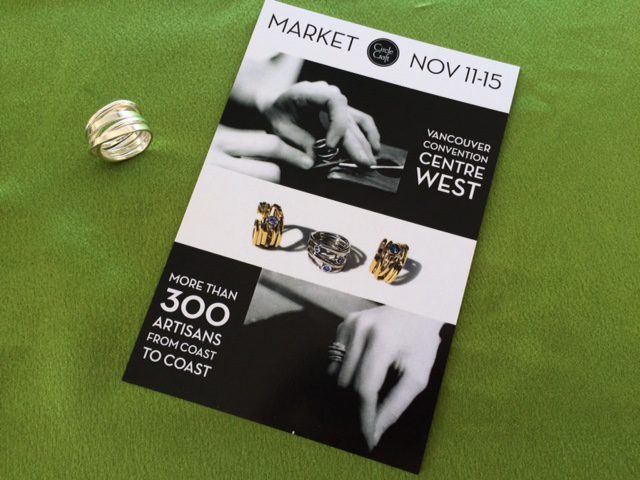 I already look forward to returning to CircleCraft for the November 11-15th Christmas Market, but first I'll head to NYC for the trade-only NYNow. I take great care to decide which galleries get to represent my work, and so I look forward to meeting new gallery owners there.