I am completely delighted to introduce you to two new locations where you can buy my work:
Anne-Marie Warburton from Gallery Gemma discovered my work at the Buyers Market of American Craft in Philadelphia earlier this year. The gallery is part of the  Alton Mills Arts Centre in Ontario, which seems like a wonderful place. There is a sweet little video on their website. I can't wait to come and visit some day! Gallery Gemma recently received their first order from me, ands they now carry MapleLeaf rings (they make such great wedding bands!), as well as pieces in the Onefooter Series.

Influx Jewellery in Calgary is unique in that they are dedicated to all Canadian work. I met with them during my West Coast trip a couple of years ago, and was really impressed with the gallery (it has moved to a different part of Calgary, since I was there: they are now in Inglewood). The gallery carries an amazing selection of over  30 independent jewellers and designers from across this wonderful country of ours. The now have quite a wide selection of my work.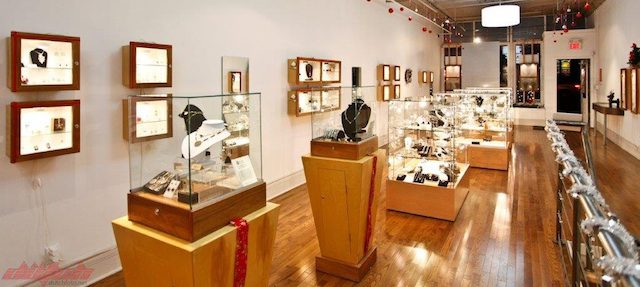 I am excited to include these two new locations in  my 'family of galleries'! There are two more, but I won't reveal them until I've sent the first orders out, so stay tuned!