I recently started writing a Expert Advice column in ReFined Magazine here in Halifax. I thought I'd share a recent one, which speaks to Spinel.
History
The concept of associating specific gemstones with specific months is thought to originate in the Book of Exodus: Aaron's breastplate was decorated with 12 gemstones, signifying the twelve tribes of Israel, the twelve signs of the zodiac, and the twelve months of the year. For several centuries it was customary to own all twelve gemstones and wear a different one each month. Needless to say: I like that idea!
The custom of wearing a gemstone significant to one's birth month only developed in the 18th century. The list varies by country and culture; the North American version we use today was formalized in 1912.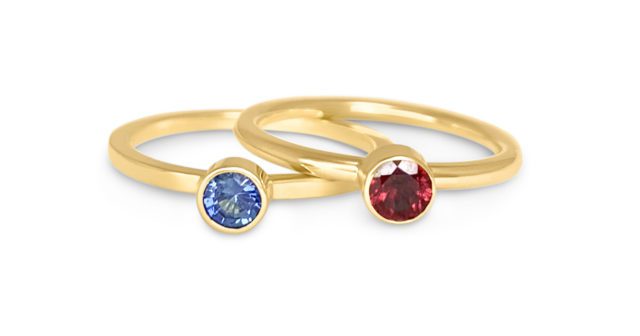 The original gemstone for August was sardonyx, a banded chalcedony, rarely used today. Peridot was added later. However, peridot can be brittle, and is not a very hard gemstone – it can abrade easily, making the stone look dull.
Luckily, in 2016, spinel was announced as an alternative birthstone for August. Rejoice – your colour options just opened up immensely!
A largely unknown gem, loved by connoisseurs
Even though most consumers are as unfamiliar with spinel, jewellers, collectors and gemologists have long appreciated this gem for its excellent toughness, spectacular optical properties, and vast array of natural colours. Spinel's bright vitreous lustre is due to its very high refractive index, giving it bright sparkle and brilliant fire.
Unlike the majority of other coloured gemstones, spinel is never treated for colour-enhancement. The colour of the stone you see is as it came out of the earth. Reds, pinks, purples and orange reds are the most common hues, but spinel also occurs in lavender, blue, colourless, and – rarely – green. There is even a naturally occurring solid black version.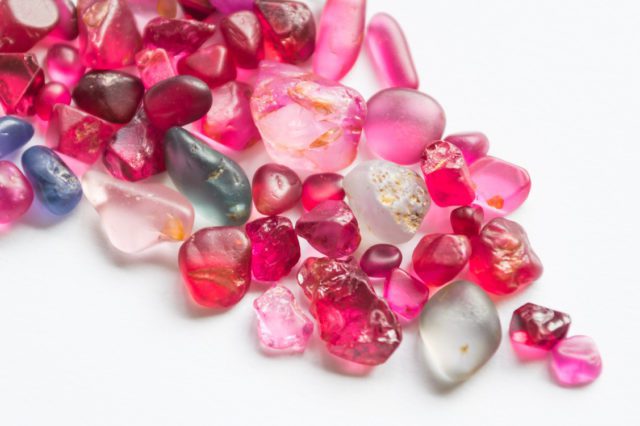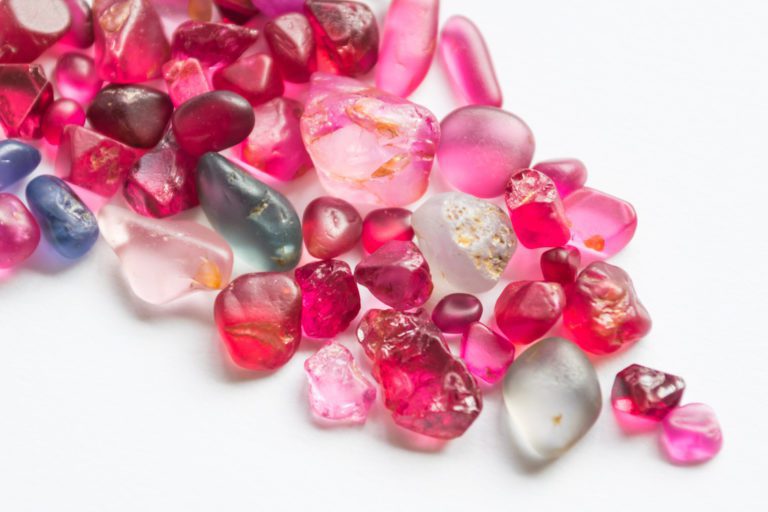 Moh's Hardness Scale
Moh's hardness scale is a measure of a gem's resistance to scratching. You will hear me use this term time and again, as it is an important consideration when choosing gemstones for a custom project. With a Moh's hardness of 8, spinel is a fairly tough stone (diamonds are the highest at 10). Such toughness and stability make it an excellent choice for everyday wear.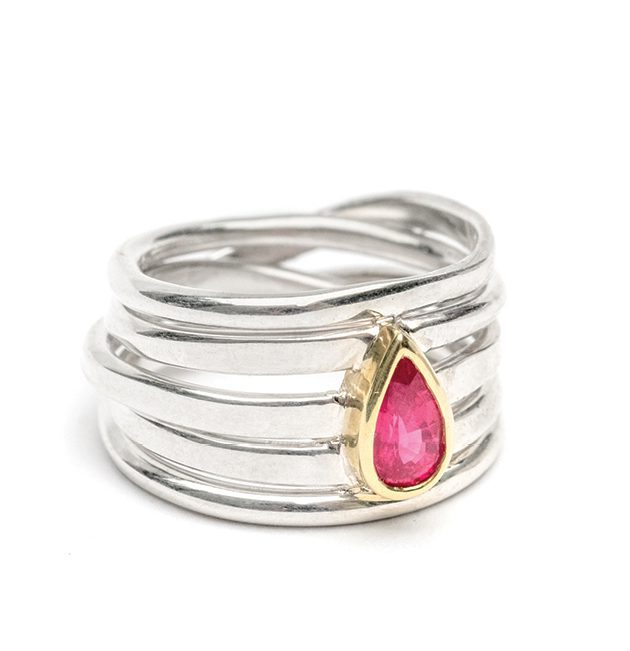 As with most genuine coloured gems, spinel's quality and value depend largely on the saturation and intensity of its colour, as well as clarity. Of course the stone's weight will also influence the price. Large spinels are rare, with a dramatic increase in per carat prices for fine quality red, blue and pink spinels that weigh upwards of 5 carats.
A Ruby Imposter
Deep red spinel is very similar in colour, provenance, and chemical composition to ruby, and thus has historically often been mistaken as such. Only when it was identified as a separate mineral in the 18th century did it become clear that many of the world's famous 'rubies' were, in fact, spinels.
Perhaps the most famous of these is the "Black Prince's ruby." This historic, 5cm tall, 170 carat crimson-red gem is set in England's Imperial State Crown and displayed in the Tower of London.