I have just returned from the CircleCraft Market in Vancouver. I very much enjoy coming to Vancouver twice a year to show my work, and look forward to returning again in the summer, for CircleCraft Summer and the Harmony Arts Festival. Here are a few impressions of my last visit!
Upon arrival to set up the show, one always gets this amazing view of Vancouver harbour from below the Convention Centre West.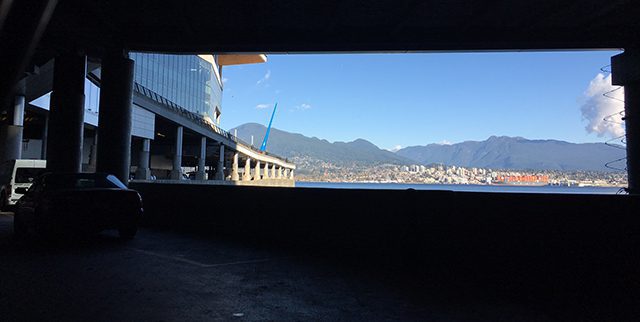 Set-up went smoothly, thanks to my wonderful uncle Gary Zumar, who lives in Vancouver and always helps me out.  Upon leaving on set-up day, I found this: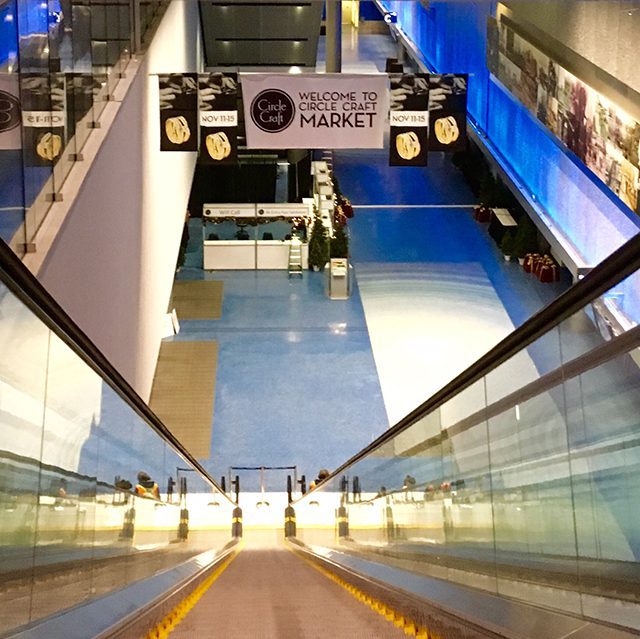 The ads all over town had caused quite the stir, and so I had a very interested audience for talking about the Onefooter rings, throughout the show.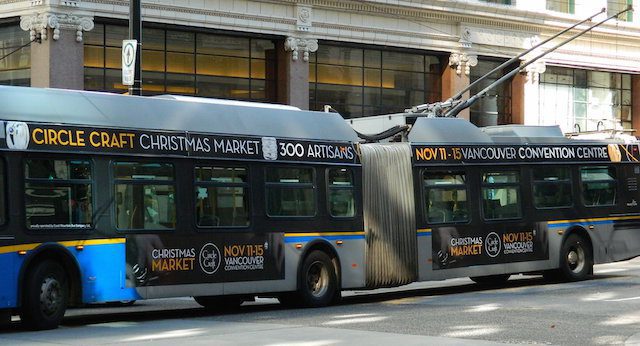 Even the subway platforms showed my hands (photos by Paige Littlefair) and my work (photos by Christina Arsenault):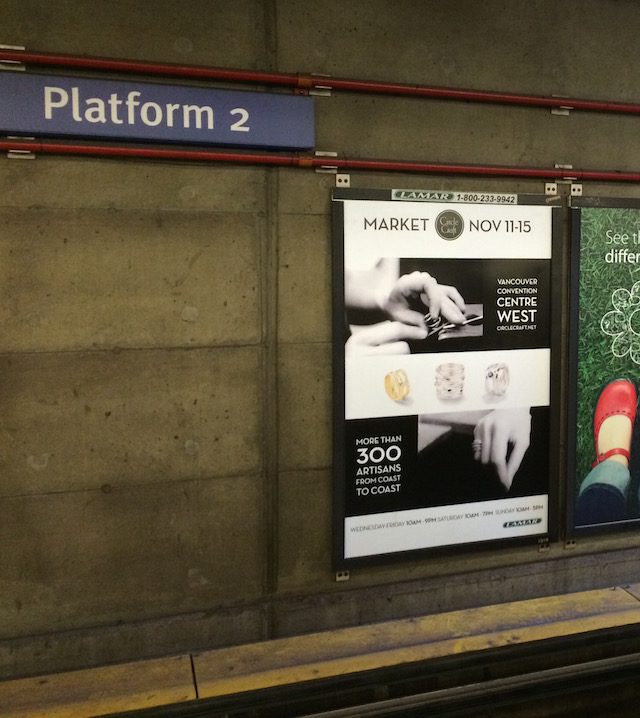 All this made mine a very popular booth: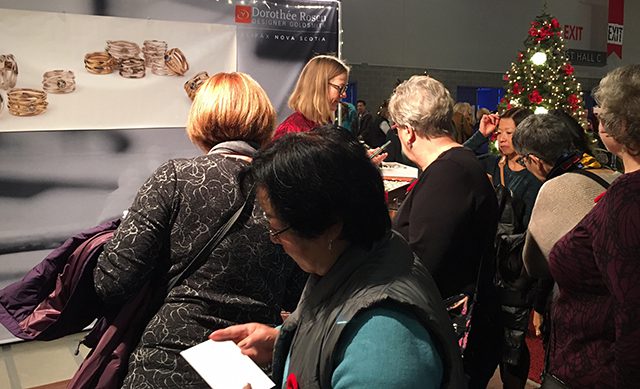 People were particularly interested in seeing the many variations of Onefooter rings with colourful sapphires. I even had one with a ruby, and some with very nice tourmaline, one of which found a happy new owner.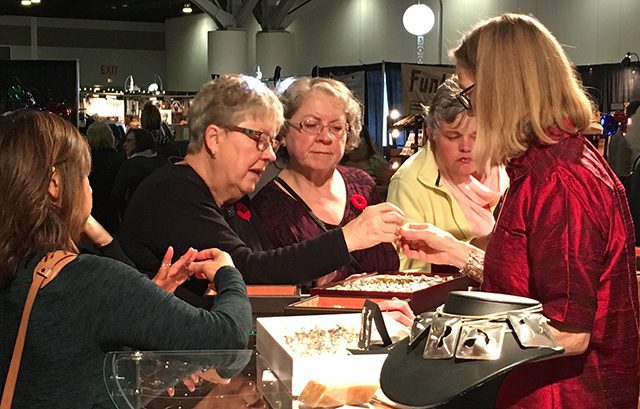 The highlight of the show was when a couple whom I had been working with over the past couple of months, came to pick up their commitment rings. It remains amazing to me that I get to play this huge role in couples' lives – Thank You!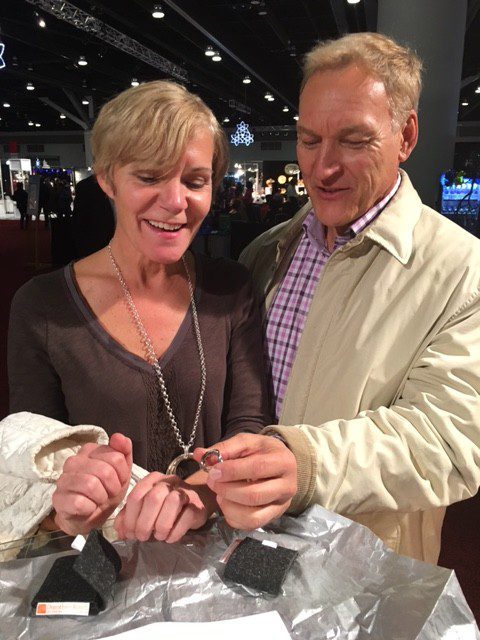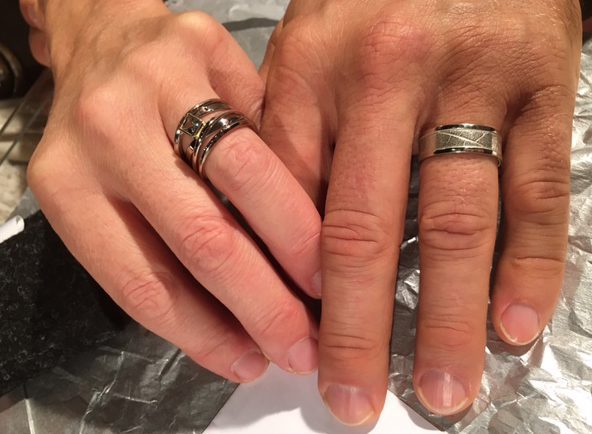 Lastly: I got a treat, too. Craftspeople have a very hard time not falling in love with each other's work. This time, I returned with a particularly special piece: my epic new teapot, which Lynn from Red Pot Pottery (Surrey, BC) has painstakingly ornamented in her precise yet whimsical way. Here it is, on the wood stove back in Halifax, where I have been preparing for the Nova Scotia Designer Crafts Council annual Christmas Market. It opens tomorrow morning – hope to see my regulars there!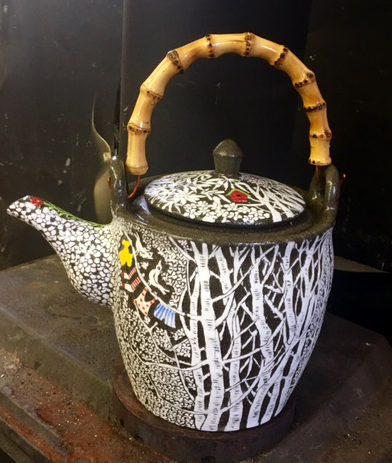 See you this weekend, Halifax!